Safeco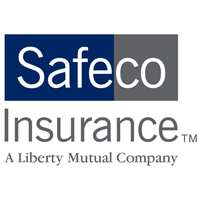 There are as many kinds of motorcycles as there are riders. And as the popularity of motorcycling continues to grow, especially among women, more styles and sizes of bikes come onto the market each year. Whether you're into cruisers, choppers, sport cycles, touring bikes, scooters, or dirt bikes Safeco has the coverage you need to properly protect it. Enjoy the flexibility of choosing the best policy to fit your life by letting us
work with you to craft coverage to meet your unique needs.
Custom Parts and Equipment
Custom parts reflect who you are — and they're an important part of what makes your bike distinctly yours. That's why Safeco provides $3,000 per bike in custom parts and equipment coverage at no charge. You also have the option to increase coverage up to $20,000 per bike. So express yourself! We will repair or replace your custom parts and equipment without adjustment for depreciation, which means your customizations are fully protected.
If something happens to your bike, you want to be sure the repairs are done right. Safeco's basic motorcycle coverage automatically includes use of original equipment manufacturer (OEM) parts during repairs.
Gear Replacement at No Extra Cost
We appreciate that you take your riding safety seriously. To reward you, Safeco provides up to $1,000 per person, per incident to replace your helmet, jacket, boots, gloves, and other safety apparel lost or damaged in a collision. All at no extra cost and with no deductible. This is also included with liability-only policies, and is something only Safeco Insurance offers. We will repair or replace your safety gear without adjustment for depreciation, which means you're protected.
New Harley-Davidson Replacement Cost
Safeco's stock motorcycle coverage includes two-year replacement cost coverage for your new Harley motorcycle. If you have a claim, we'll pay to replace your motorcycle with a similar make and model — without adjusting for depreciation.