Replacement Package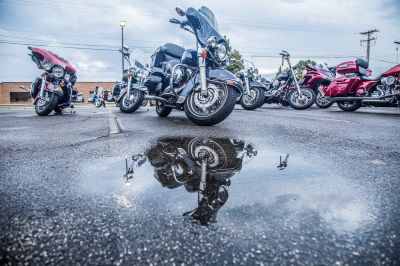 2020 - 2018 Model Years
This policy offers replacement cost coverage that does not expire and $3,000 in accessory coverage is included. Your motorcycle must be a 2018 or newer to be eligible. At renewal you will keep the replacement coverage for your motorcycle, accessories, and safety gear!
Keep replacement cost coverage for as long as you own the bike. This eliminates depreciation in the event of a claim.
$3,000 - $30,000 Accessory Replacement Coverage.
Diminishing Deductible
Genuine Parts Security
Personal Effects (Safety Equipment)
Rental Reimbursement
Towing and Emergency Expense
Travel Loss​
Replacement Coverage
When you add replacement cost coverage when the bike is new — or even up to two model years old — you can keep that level of protection for as long as you own the bike. That eliminates depreciation in the event of a claim. Most other insurance companies cancel replacement cost when the bike reaches its third year.
Accessory Replacement Coverage
$3,000 accessory coverage is included with the policy; up to $30,000 can be purchased. The accessories are replaced with no depreciation in the event of an accident.
Diminishing Deductibles
If purchased, the comprehensive and collision deductibles will be reduced by 25% at each renewal as long as the policy is claim free until the deductibles are at $0.
Genuine Parts Security
Ensures we will use Original Equipment Manufacturer (OEM) parts in the event of a partial loss. In the event the OEM part not available, then compensation for the such part will be paid
Personal Effects
Provides replacement coverage for personal effects damaged or lost during a comprehensive or collision covered event. This includes safety apparel. $1,000 is included with the policy and $2,500 can be purchased.
Rental Reimbursement
Coverage may be purchased for the expense to rent a substitute motorcycle after a physical damage loss; 4-days or 10-days.
Towing and Emergency Expense
Policy includes $75 for towing and emergency roadside service. Increase to $200 is available.
Travel Loss
Policy will pay for the reasonable cost of meals and lodging expenses for you or a relative arising out of a trip interruption up to $150 per day / $600 per occurrence with no deductible. The trip interruption must be more than 100 miles from the principle residence and have resulted from a comprehensive or collision loss covered by the policy.