Allstate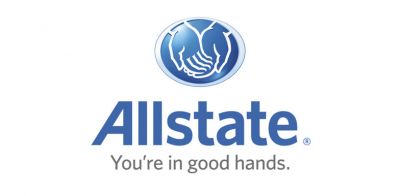 Allstate
®

Motorcycle Insurance
RIDE WITH PEACE OF MIND.
Whether you're enjoying a long summer time ride, or have your bike stored away for the winter, an Allstate motorcycle insurance policy can help protect you and your motorcycle.
In addition to motorcycle insurance coverage you can rely on, your policy will come with the support of an agent who's as eager to help you as you are to ride your bike. As your Allstate agent, I not only know the special needs of motorcycle riders, but can help you:
Find discounts so you can make the most of your savings
Create an insurance quote
Explain your coverage and what your policy protects
Get answers to your questions about the claims process
Find helpful info about taking care of your motorcycle
INSURANCE FOR YOUR MOTORCYCLE OR SCOOTER
Whether it's your main transportation or your weekend ride, an Allstate motorcycle insurance policy may help protect your motorcycle. From headlight to tail light, it's important to make sure you and your ride are covered. In many states, some minimum coverages may even be required before you hit the road.
An Allstate motorcycle policy can help you protect your bike or scooter with:
Liability coverage: Required in most states, liability coverage may help pay for another person's medical bills or property repairs if you cause an accident while on your scooter or motorcycle.
Collision coverage: This coverage may help pay to repair or replace your motorcycle or scooter if it is damaged in a collision with another vehicle or object.
Comprehensive coverage: If your motorcycle or scooter incurs damage due to incidents such as fire, theft or vandalism, comprehensive coverage may help pay for repairs or replacement.
Uninsured/Underinsured Motorist Coverage: If your bike or scooter is hit by a driver who doesn't have insurance or enough coverage to pay for repairs to your bike, uninsured and underinsured motorist coverage may help pay the related repair costs.